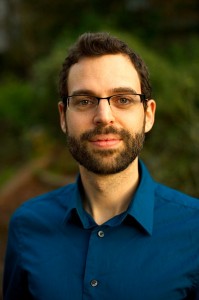 Ever since I was a child I have felt a strong connection to the spiritual aspects of life.  When I was younger I often preferred to spend time with myself, contemplating life and observing myself and those around me.  This self awareness has continually propelled me along my journey of discovery and awakening.  Through investigation, observation, and questioning most things I was told were true, I have  discovered deeper layers of myself, and about the human experience.  
I have studied many therapeutic modalities and investigated countless forms of healing for the past 13 years.  I received my master's degree in counseling from San Francisco State University in 2008.  However, my real education has come through experiencing firsthand the healing of my own emotions and physical body.  Through the process of healing from an "incurable" disease 3 years ago, I began to see the limitations of Western medicine, as well as traditional therapy, understanding the deeper connection between the mind, emotions, body, and spirit.  Through spiritual practices, mindful awareness techniques, and right nutrition and exercise, I have learned to  allow more peace and happiness into my life.  I have been fully healed from illness for over 3 years.   
I have always been drawn to better understand the thoughts and emotions within myself.  Earlier in my life this exploration was mainly a mental process; analyzing and conceptualizing how thoughts and emotions effected our experience of life.  It wasn't until a series of spiritual awakenings in my mid and late twenties that I began to actually sense and perceive a deeper feeling of this energy, and begin to understand the universal laws that govern how energy flows through life.
This natural healing is not something one can learn in a book, but rather, is a process of surrendering beliefs about who we think we are, and what we think reality is.  The mind is not equipped to conceptually understand the beauty, love, and mystery of the Universe.  Self healing and greater awareness enter our lives more fully when we empty our cup first, creating space for the actual experience and magic of who we truly are, and what life is.
I offer holistic therapy and holistic counseling in the Bay Area, and see clients in Oakland, Berkeley, and Sebastopol, California.   When I'm not providing counseling services I enjoy singing, dancing, painting, gardening, investigating holistic health, alternative medicine, forms of natural healing, cooking, spending time in nature and with kids, practicing yoga, and meditation.