I am grateful for all that I know and all that I am learning
I am grateful for my wonderful friends and family
I am grateful for my healthy body and happy heart
I am grateful for the sunshine, the clean air, water and food that I have access to
I am grateful for big redwood trees and beautiful beaches.
I am grateful for kindness, compassion and love
I am grateful for animals (and their ability to love unconditionally)
I am grateful for sharing and co-existing in peace with people and animals
I am grateful for exploring and adventure
I am grateful for playing and being silly
I am grateful for being alive and being me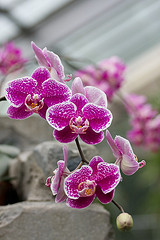 A part of my healing journey has been about bringing acceptance to myself and the kind of life that I have created.  A natural healing occurs when we live in greater harmony with ourselves and others.  There are many therapists, healers, and counselors, all offering various types of counseling services and different types of therapy.  It can be hard to know where to start.  The most important way to choose a counselor or therapist is by how you feel. holistic therapy, holistic health
When we learn to tune into the energy of our intuition, our hearts, and our Higher Selves, we allow ourselves to live in greater harmony and happiness.  Instead of simply trying to survive, we can begin creating our lives with inspiration, excitement, and joy.
Living a happy, joyful, and peaceful life is our birthright.  When we allow ourselves to be who we truly are, we find that love and happiness is our natural state.  Holistic therapy, self healing.  We can learn to return to this natural way of being by undoing the layers of beliefs, emotional patterns, and physical behaviors that have kept us feeling separate, stuck, and living in limitation.  
Through this process of natural healing I began to understand the Universal laws of energy, and how each one of us directs this flow of energy within us, creating our life experiences.  I offer these tools through holistic counseling to others who seek to know themselves more fully, and to experience self healing from any mental, emotional, or physical imbalance.