Moments of awakening happen at different times to varying degrees throughout our lives.  The term spiritual awakening refers to those moments in life where we suddenly become aware of a greater reality around us and within us.  I have had three moments of awakening that have changed my life and have been a part of my path of spiritual healing, as well as my physical and emotional healing from Ulcerative Colitis.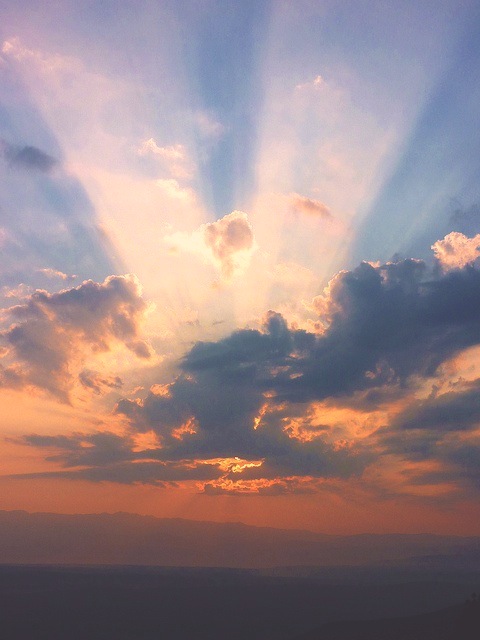 The first moment of awakening happened when I was 25.  I was making a transition in my life and feeling some anxiety about it.  After coming home from a social gathering I was suddenly overwhelmed with anxiety and fear.  As I lay in bed I began to become more and more terrified.  Even though I had turned the lights on and was sitting up, my vision started to become dark.  It reached a point that seemed unbearable, and I felt a tremendous panic surging through my body.  Right when I thought I might jump out of my skin, I felt the sudden urge to look up towards the ceiling, and when i did a bright white light shone down on me.  The light filled my body and I felt a depth of love and peace that I had never experienced before.  I began to cry as I felt so safe, warm, and held in a way that made me feel as though I was home.  As I cried I rambled words of nonsense that I could not understand nor control, and all I felt was so much love in my body.       Though the light only lasted a minute or two, I remained in this ecstatic state, crying for the next few hours.  I didn't sleep at all that night, and the next day I felt profoundly changed.  I could not explain what had happened to me, and often when I tried to talk about it I would start crying.       For two years following that experience I went into a deep depression.  I see now that after feeling so connected and so much love, to try and go back to everyday life, full of uncertainty and struggle, seemed pointless.  It wasn't until a few years later that I would have my second moment of awakening.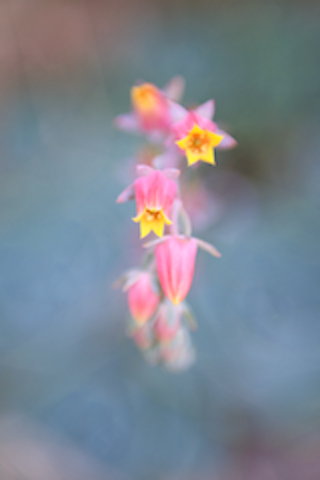 I was 28 and had just finished my master's degree in counseling.  It was early evening and I was waiting in a car for my friend.  I had been fasting for most of the day and was in a relatively peaceful state.  While sitting in the car I felt this tingling sensation arise from the base of my spine that began growing in intensity.  As it began moving up through my body I lost control of my arms and legs as they stiffened up and straightened out in front of me.  My fingers and hands clenched.  As the vibration reached my chest I began to make uncontrollable wailing sounds while my body began shaking.  I felt alternating emotions of grief and joy sweep through me and I started weeping.  The vibration moved up my neck into my head, and it felt like a thousand tiny needles prickling my scalp.  It wasn't painful, but it was scary, for I had no idea what was happening to me.  I remember a tiny voice in the back of my mind that said "it's okay, let go," and somehow I knew that this was a positive experience.       After the energy subsided it felt like a train had just passed through my body.  I was shaking and exhausted.  My friend took me home and put me in bed.  A few days later I searched online to understand this experience, and learned that I had what might be called a Kundalini awakening.  This is where a sudden release of energy from the first and second chakra travels upwards through the body, clearing certain emotional energetic blockages within the Chakra system.  Over the next few months I would become aware of layers of thought, emotions, and energy that I had previously never felt.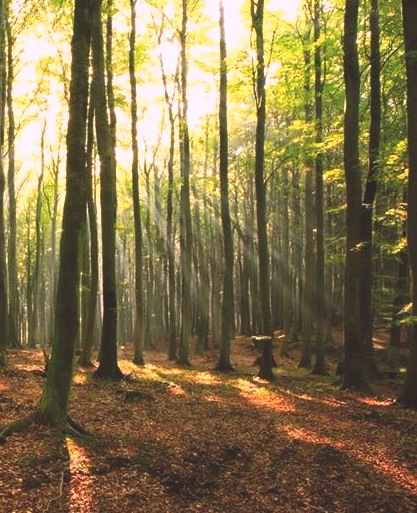 The third moment of awakening came 6 months later.  I had been listening to Eckhart Tolle's "A New Earth" on repeat on my mp3 player, becoming continually more aware of the layers of my mind and ego.  I was sitting in an introductory meeting for a counseling internship I was about to start, when I suddenly began to feel the different energies emanating from people as they spoke.  I could feel, and sometimes even see (in the form of very light movements of color), the joyful energy, the loving energy, as well as the anxious and restrictive energy flowing from people as they introduced themselves at the meeting.  I could feel their energy strongly as if it were my own energy.  I was in shock and became overwhelmed and increasingly uncomfortable.  When it came time for me to introduce myself I was speechless.  I felt tears streaming from my eyes as I excused myself from the meeting.       Upon exiting the building I was stunned to see colors and energy emanating from the trees, buildings, and other people on the street.  I suddenly felt so much joy and love for all of life around me, and spent the next two weeks walking the streets of San Francisco feeling so happy and peaceful.  I would be content to sit for hours in one place, simply feeling the love in my body.  I barely made it to work during those few weeks, and knew that I had once again been changed in a way that I was just beginning to understand.  I have since learned that this type of awakening might be called an "empathic awakening" which is when a person becomes more aware of energy in and around themselves and others.        This feeling of unconditional love and peace faded over time, and this is when the real work began for me.  Deeper layers of subconscious thought began to rise to the surface, and I went through some challenging times as I learned to face these uncomfortable layers within my  mind.  With new awareness comes new responsibility, and now I am learning to align my thoughts, emotions, and actions with my heart in every moment, connecting to my Higher Self.  Meditation has been a very important tool in finding peace and equanimity.  Often times this process of emotional healing means abandoning old patterns that seem a part of who I am.       I now offer holistic counseling in the bay area as well as skype counseling, and continue my path of self healing.  We are so much more than our thoughts, emotions, personality, and body.  We are consciousness itself, and we are a part of the Universal Life Energy.  We have the ability to experience unconditional love, peace, and connectedness when we remove the obstacles in the way.  I now am called to provide spiritual counseling for others on their path toward greater emotional healing, spiritual healing, and wholeness.