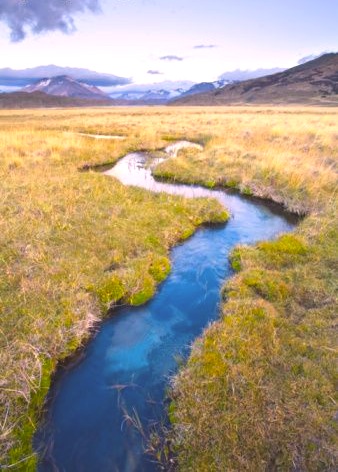 Follow the river back to the Source within,
back to your Heart 
- – - – - – - – - – - – - – - 
Holistic Counseling for

:
D

epression, anxiety, grief and trauma, addiction, emotional blockages, sexuality and gender issues, 

spiritual awakening and spiritual crisis, finding greater life purpose, dissolving limiting beliefs and emotional patterns

.
Holistic Coaching for:
 Healing from physical disease through diet, therapeutic fasting, and detoxification programs.  Healing the mind/body connection, greater energy, clarity, health and wellbeing.
  – - – - – - – - – - – - – - – -  
            Each one of us has the ability to create the life that our heart desires.   By gaining greater self-awareness, you can heal from mental, emotional, and physical dis-ease, and create the kind of life that you want.  As you learn to let go of attachment to patterns and behaviors that no longer serve you, healing and happiness happen naturally.  Holistic counseling is for those who seek to know themselves more fully, and to experience healing from mental, emotional, or physical imbalances. 
Holistic Counseling
          Holistic counseling is a gentle process of awakening, deepening self awareness, and uncovering greater self love.  Holistic counseling sessions take the form of traditional talk therapy, guided meditations and visualizations, breathing techniques, spiritual guidance, processes for emotional release, and guided fasts for spiritual purification and growth.  
Holistic Coaching
          Holistic coaching is a more proactive form of counseling, involving guided detoxification and cleansing processes, as well as nutritional and lifestyle guidance.  Holistic coaching may be a good choice if you are seeking to increase your energy, mental clarity, emotional stability, or seeking to heal from a specific disease.  Through years of experience and research I have designed a program for healing called, The Holistic Diet and Healing Protocol, which outlines specific steps for healing from disease and illness.    
       We all have the ability to heal ourselves–I experienced this firsthand through  my own healing from a disease called ulcerative colitis.  By clearing away unhealthy mental and emotional patterns, you can heal the root cause of disease through a process that involves mental and emotional healing, physical cleansing, detoxification, and healthy lifestyle changes.  
    By bringing your mind, emotions and body into greater alignment, you can reclaim your creative energy, experiencing more peace and happiness in your life.  



          I offer online counseling through Skype, as well as sessions by phone.
All counseling services are $50 an hour.  I offer package deals for the Holistic Diet and Healing Protocol.  A sliding scale is available for those experiencing financial hardship.
Email: 

Holistic.mica@gmail.com

 Phone:  

(415) 676-9591
Published Articles on Healing
In addition to holistic counseling, I am also one of the lead contributors for the Healing category for the website Answers.com.  I offer information about healing techniques for the mind, emotions, and body. You can read many of the articles I've written by clicking on the following link:

My counseling approach
I have a background in counseling, and received my master's degree in marriage and family therapy in 2008 from San Francisco State University.  However my real education has come through a series of spiritual awakenings, as well as physically healing from disease.  It is through these experiences, and years of exploring alternative forms of therapy, nutrition, and healing modalities, that I am called to offer counseling to others.  When we understand how the mind works, and how to tune into the Source of Love from within, life regains its magic, mystery, and beauty.  It is with great joy that I am able to help guide others on their journey of healing, wholeness, and greater holistic health.
Spirituality and Counseling
The path of healing often leads us deeper into our spiritual connection.  By undoing negativity and patterns of resistance, we can connect with our natural state, a higher source of energy in the Universe, and feel greater unconditional Love, peace, and happiness.  The teachings of Eckhart Tolle are a wonderful place to begin, and offer a roadmap towards greater wholeness and connectivity.
How to find the right counselor, therapist, or healer.
There are many counselors, therapists, healers, and spiritual counselors to choose from, and it can be hard to know how to choose the right one for you.  The most important way to choose is based on how you feel.  When I came across the teachings of Eckhart Tolle during my process of spiritual awakening, I intuitively knew that his message and spiritual counseling was exactly what I needed at that time.   Our intuition is a better guide than any other criteria that the mind might come up with.  We all have the power to heal ourselves, and it is by reconnecting with our Heart and our intuition, that will connect us with those people who can help support and guide us along our path of self healing.
What is healing, and what happens during the process of healing?
Healing is a combination of removing the obstacles that prevent Life Energy from flowing, while also allowing healthier mental, emotional, and behavioral patterns to emerge in your life.   As we gain more self awareness we begin to clearly see all of the patterns that we've learned throughout our lives that are not actually serving our growth and highest good.  As we see this, and understand the root cause for these patterns, we then have the choice to change and let go of that which is causing suffering.  Healing then happens naturally.  More healthful eating habits, positive thoughts, and uplifting emotions naturally begin to fill our lives in the absence of the negative patterns that were previously in place.  When you remove that which does not serve you, the new ways of living healthfully and in harmony naturally enter into your life.  This is the process that happens through holistic therapy and holistic counseling or holistic coaching.
How to Use this Website
In addition to the counseling services that I offer, this website serves as a resource for general holistic health, natural healing techniques, greater mental health, and increased emotional health.  I often post articles and videos on healing, meditation, energy healing, visualizations, and alternative forms of healing.  There are so many healing therapies available, that I want to make this information more accessible to people who are seeking greater meaning and wholeness in their lives.  Blessings and good health!
Holistic Counseling
Spiritual Counseling
<a href="http://directory.1-healing.com">The Healing Arts Directory</a>
http://www.hotvsnot.com

You can <a href="http://www.hotvsnot.com/Add-Site/Add-Site.aspx">add your site to HotVsNot.com</a> improve your internet marketing This site is listed under <a href="http://www.hotvsnot.com/Health/Mental_Health/Counseling_Services/">Counseling Services Directory </a>
<a href="http://directory.1-healing.com">The Healing Arts