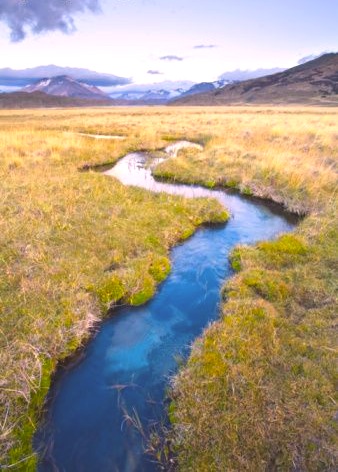 Follow the river back to the Source within,
back to your Heart 
- – - – - – - – - – - – - – - 
Holistic & Spiritual Counseling for

:
D

epression, anxiety, grief and trauma, addiction, emotional blockages, sexuality and gender issues, 

spiritual awakening and spiritual crisis, finding greater life purpose, dissolving limiting beliefs and emotional patterns

,

healing from physical disease through diet, therapeutic fasting, and detoxification programs.  Healing the mind/body connection, greater energy, clarity, health and wellbeing.

  – - – - – - – - – - – - – - -


 
Holistic & Spiritual Counseling
          Holistic and spiritual counseling is a gentle process of deepening self awareness, healing emotional wounds, and uncovering greater self acceptance and love.  My counseling approach is based on the spiritual teachings of Eckhart Tolle, whose teachings have helped countless people around the world, and have effectively created lasting positive change in many people's lives.  Holistic counseling sessions take the form of traditional talk therapy, guided meditations and visualizations, breathing techniques, and spiritual guidance.  Because the mind, emotions, and body are deeply connected, the process for healing can involve nutritional and lifestyle changes.  Through years of experience and research I have designed a program for healing called, The Holistic Healing Protocol, which outlines specific nutritional guidelines and healing energy practices for bringing the mind, emotions, and body back into balance.

       We all have the ability to heal ourselves–I experienced this firsthand through  my own healing from a disease called ulcerative colitis.  By clearing away unhealthy mental and emotional patterns, you can heal the root cause of disease through a process that involves mental and emotional healing, physical detoxification, and healthy lifestyle changes.  
By healing your mind, emotions and body, you can reclaim your creative energy, and experience more peace and happiness in your life.  
I offer counseling services over the phone, through skype, as well as in-person from my home in Maui, Hawaii.
                  All counseling services are $50 an hour.  For the full Holistic Healing Program the cost is $99–you can find out more on the Holistic Healing Page of my website.  A sliding scale is available for those experiencing financial hardship.
Email: 
Holistic.mica@gmail.com

 Phone:  (415) 676-9591

Published Articles on Healing
In addition to holistic counseling, I am also one of the lead contributors for the Healing category for the website Answers.com.  I offer information about healing techniques for the mind, emotions, and body.  There are so many healing tools that can be utilized that incorporate nutrition, meditation, energy practices, and deepening self awareness.  The more you educate yourself on the various healing techniques, you empower yourself to create positive change in your life.  You can read many of the articles I've written by clicking on the following link:

My counseling approach
I have a background in counseling, and received my master's degree in marriage and family therapy in 2008 from San Francisco State University.  However my real education has come through a series of spiritual awakenings, as well as physically healing from disease.  It is through these experiences, and years of exploring alternative forms of therapy, nutrition, and healing modalities, that I am called to offer counseling to others.  When we understand how the mind works, and how to tune into the Source of Love from within, life regains its magic, mystery, and beauty.  It is with great joy that I am able to help guide others on their journey of healing, wholeness, and greater holistic health.
Spirituality and Counseling
The path of healing often leads us deeper into our spiritual connection.  By undoing negativity and patterns of resistance, we can connect with our natural state, a higher source of energy in the Universe, and feel greater unconditional Love, peace, and happiness.  The teachings of Eckhart Tolle are a wonderful place to begin, and offer a roadmap towards greater wholeness and connectivity.
How to find the right counselor, therapist, or healer.
There are many counselors, therapists, healers, and spiritual counselors to choose from, and it can be hard to know how to choose the right one for you.  The most important way to choose is based on how you feel.  When I came across the teachings of Eckhart Tolle during my process of spiritual awakening, I intuitively knew that his message and spiritual counseling was exactly what I needed at that time.   Our intuition is a better guide than any other criteria that the mind might come up with.  We all have the power to heal ourselves, and it is by reconnecting with our Heart and our intuition, that will connect us with those people who can help support and guide us along our path of self healing.
What is healing, and what happens during the process of healing?
Healing is a combination of removing the obstacles that prevent Life Energy from flowing, while also allowing healthier mental, emotional, and behavioral patterns to emerge in your life.   As we gain more self awareness we begin to clearly see all of the patterns that we've learned throughout our lives that are not actually serving our growth and highest good.  As we see this, and understand the root cause for these patterns, we then have the choice to change and let go of that which is causing suffering.  Healing then happens naturally.  More healthful eating habits, positive thoughts, and uplifting emotions naturally begin to fill our lives in the absence of the negative patterns that were previously in place.  When you remove that which does not serve you, the new ways of living healthfully and in harmony naturally enter into your life.  This is the process that happens through holistic therapy and holistic counseling or holistic coaching.
How to Use this Website
In addition to the holistic counseling and spiritual counseling services that I offer, this website serves as a resource for general holistic health, natural healing techniques, greater mental health, and increased emotional health.  I often post articles and videos on healing, meditation, energy healing, visualizations, and alternative forms of healing.  There are so many healing therapies available, that I want to make this information more accessible to people who are seeking greater meaning and wholeness in their lives.  Blessings and good health!
——————————————————————————————————————————————–
………
LINKING AND SEO INFORMATION
Holistic Counseling
Spiritual Counseling
<a href="http://directory.1-healing.com">The Healing Arts Directory</a>
http://www.hotvsnot.com
<a href="http://www.cityslick.net">Local Advertising Network</a>
<a href="http://www.cityslick.net">Local Advertising Network</a>

You can <a href="http://www.hotvsnot.com/Add-Site/Add-Site.aspx">add your site to HotVsNot.com</a> improve your internet marketing This site is listed under <a href="http://www.hotvsnot.com/Health/Mental_Health/Counseling_Services/">Counseling Services Directory </a>
natural healing
<a href="http://directory.1-healing.com">The Healing Arts
ealth and Medical Directory <a href="http://www.changingstates.com/" title="Free Health and Medical Directory">A free directory for health, medical, wellbeing and therapy related sites for therapists, clinics, practitioners and health / medical related providers</a>
http://www.changingstates.com/
Name:
Zahir Karbani
E-Mail Address:
Our Web Site URL:
http://www.astralmagick.com
Our Site Title:
Astral Magick Talismans Amulets Charms Magic Spells Occult Rituals
Our Web Site Description:
All you will ever need for practicing real magick, with the best accessories for your spells and rituals. Occult empowerments with easy to use seed initiation. High quality talismans that really do work! Customized, Prepared and Empowered to specifically help you in the ways you desire!
Title: Discover a God of Love

Description: Share in the experience of God as truly being a God of Love that does not teach through fear or use fear in any way. Be open to see his unconditional love is for all, and your mind will be healed.

URL: http://www.beingwilling.com

| | |
| --- | --- |
| Website Title: | Pearls Of Wisdom |

URL:

http://www.sapphyr.ne

t

Site Description:

Inspirational quotes, sayings, stories to awaken our consciousness to uplift, heal and feed the soul for self growth, inner peace & global peace. Buddhist Wisdom, Native American Wisdom. Peace Pages, Empowering Women, Inspirational Song Lyrics, Soul Shoppe, Healthy Living.